Dunwich
Monday – Friday
8:30am to 4:30pm
Capalaba
Monday – Friday
8:30am to 4:30pm
Wynnum
Monday – Friday
8:30am to 4:30pm
Family Services
Monday – Friday
8:30am to 4:30pm
Yulu-Burri-Ba has introduced Saturday clinics to better meet our clients' health needs.
Check with your local clinic to find out more and to book an appointment.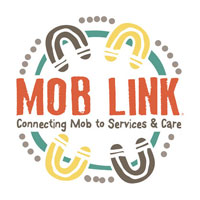 Mob Link
If you are unable to get an appointment with your regular GP, Mob Link can provide services and care online or over the phone.
Mob Link can provide:
Prescriptions for regular medications you might take
Health Advice for all sorts of conditions like coughs, colds or COVID
Medical certificates
Early pregnancy support
Mental Health support and advice
Call 1800 254 354